Home Building
Consistent with interest in design is my attraction to building of all sorts. It was a joy to design our own home, integrating our personalities and ideas (as far as the budget would allow) in 2004.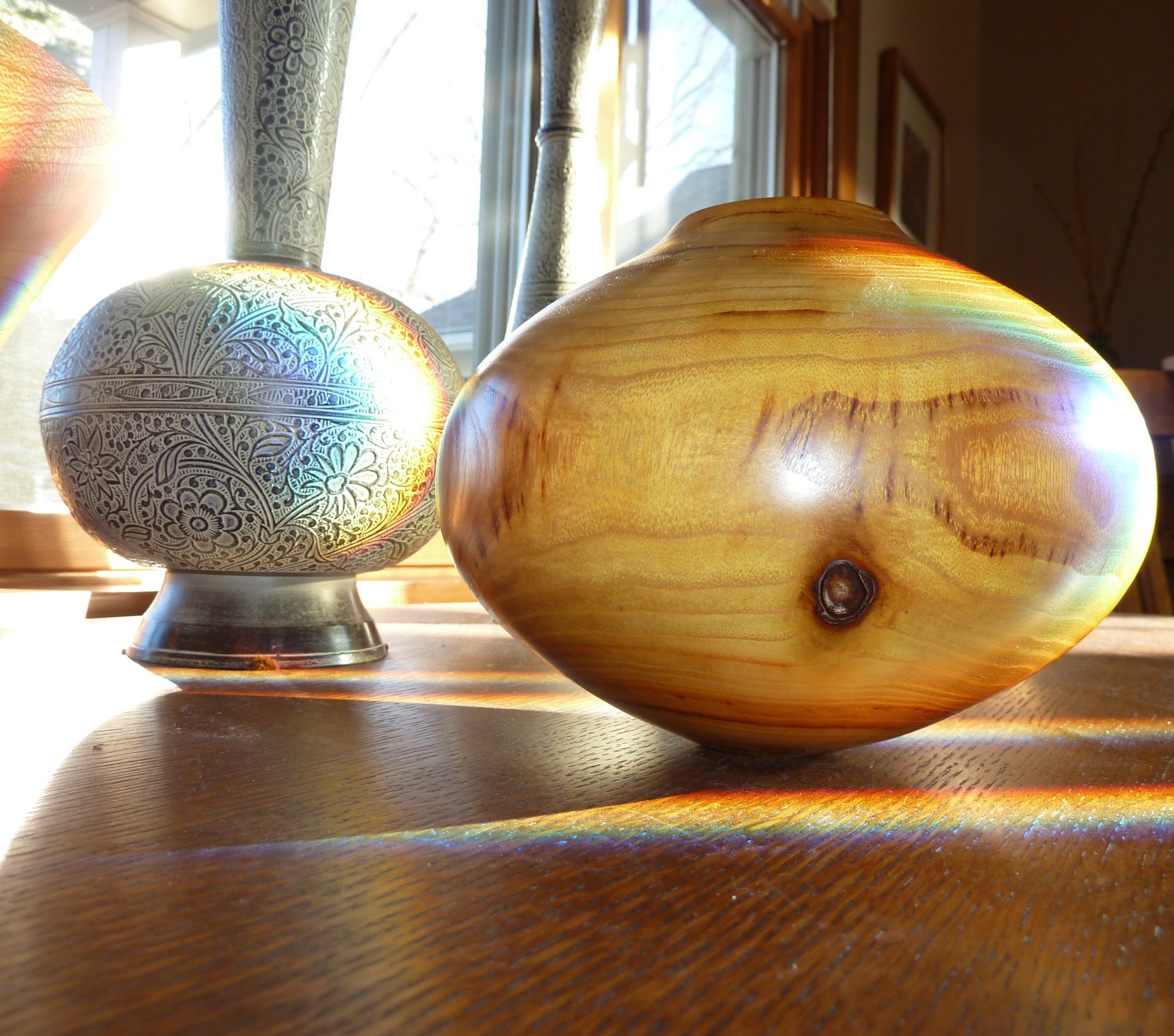 I enjoy turning especially given its call for fluid design and practice of the hand.
A vessel by Mike Jackofsky — with whom I studied for a week — on a table purchased in honor of my uncle Harvey, a real craftsperson.